Should Investors Choose Boston Condos over Stocks and Bonds?
Boston real estate has certainly been appealing to investors for some time, but could investing in a condo in Downtown Boston be as lucrative as buying stocks and bonds?
Compared to some futures commodities and S&P 500 performance, Boston condos match up fairly well alongside other investments when looked at purely as investments.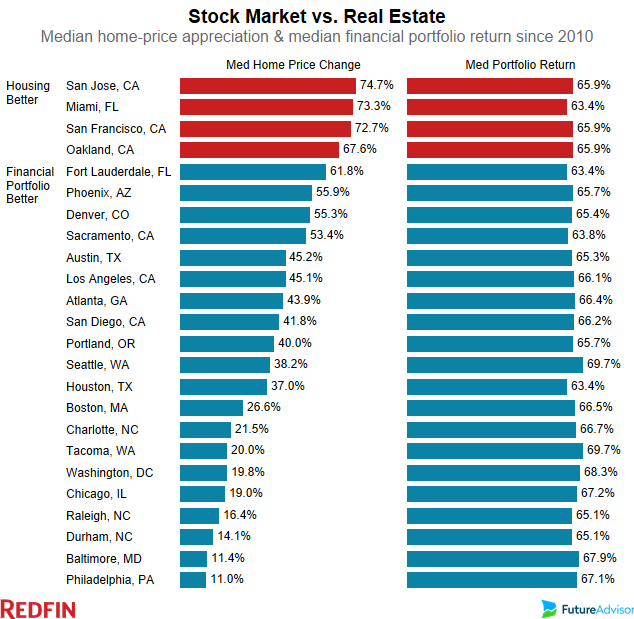 Take into consideration, since 2000 the average price of Boston condos has jumped over 71%. At the beginning of 2000 the average Boston condo in the Downtown area was priced around $438,000. By the end of 2013, the average Boston condo price jumped to $752,000—according to research firm Otis & Ahearn.
This comes to a compound return of 3-5%. The only time the Boston condo market ran into any trouble between 2000 and now was in 2009 when the financial crisis hit the real estate market hardest. Other than that temporary pause, things have been on a steady and dramatic upward trend.
New York condos pose a similarly lucrative return as investments given they've posted annual returns of 6.5% in the last 10 years while S&P 500 averaged a mere 5.56%–according to the Spread Sheet column in The Wall Street Journal.
Compared to commodities, Boston condos still did well as hogs, which saw a return of 5.3%. However, compared to gold and oil Boston condos could not stack up as gold sat at nearly 13% return and oil sat at nearly 11% return—according to The Wall Street Journal.
If you're considering investing in the near future, have you considered Boston real estate? Contact us if you'd like to explore your Boston real estate options.