Boston knows no limits when it comes to luxury living and it seems the new Millennium Place is further proof of that fact. Aiming to redefine luxury living in the city, Millennium Place has been designed with fresh elegance and a distinctly Bostonian vibrancy.
Located only a block from the Boston Common, Millennium Place is perfectly situated to provide its residents with access to all of the most exciting and appealing neighborhoods and sites in the city. Residents of Millennium Place will have easy access to The Theater District, Financial District, Chinatown, Downtown Crossing, and more. Residents will also have access to exclusive, five-star services and amenities within their residences at Millennium Place. Residents will also benefit from Millennium Place's unique La Vie social network, which connects residents to all that the city of Boston has to offer in a one-of-a-kind way.
The luxury units in Millennium Place are separated into four distinct living experiences in this 15-story building—Theater Residences, Garden Residences, Grand Residences, and Residences on the Avenue. These 256 Boston luxury units will range from 775 sq ft to 2,360 sq ft in 1-, 2-, and 3-bedroom floor plans. 14 of those units will be penthouses with 2- or 3-bedroom floor plans and 9 of them will have their own private terraces.
Clearly, Millennium Place has taken Boston luxury living to an exciting new level.
Units offer exceptional layouts with spacious bedrooms, with floor to ceiling windows & open concept kitchen with oversized island. Kitchens feature top quality finishes including custom crafted cabinetry, granite counter tops, GE Monogram Series paneled refrigerator & freezer, wine cooler, Bosch range & wall oven, vented cooking, & Bosch paneled dishwasher. Millennium Place - 24-hour concierge, on-site management & director of residents, 24-hour valet parking, fitness room, 2 yoga/therapy studios, cinema, residents lounge with food & beverage service from Legal Crossing, adorable children's play room, & La Vie events!
24-hour 5-Star Concierge Service
24-Hour Access Valet Parking Resident
Fitness Room + Yoga Studio
Resident Lounge with Food & Beverage
Private Cinema + Private
Dining Room Children's Play Room
On-Site Legal Crossing & Cafe Nero
Available Bike Storage + Storage
CONDO PRICES

One Bedroom $850,000+
Two Bedrooms $1,400,000+
Three Bedrooms $1,825,000+
RENTAL PRICES

One Bedroom: $3,700+
Two Bedrooms: $5,500+
Three Bedrooms: $9,500+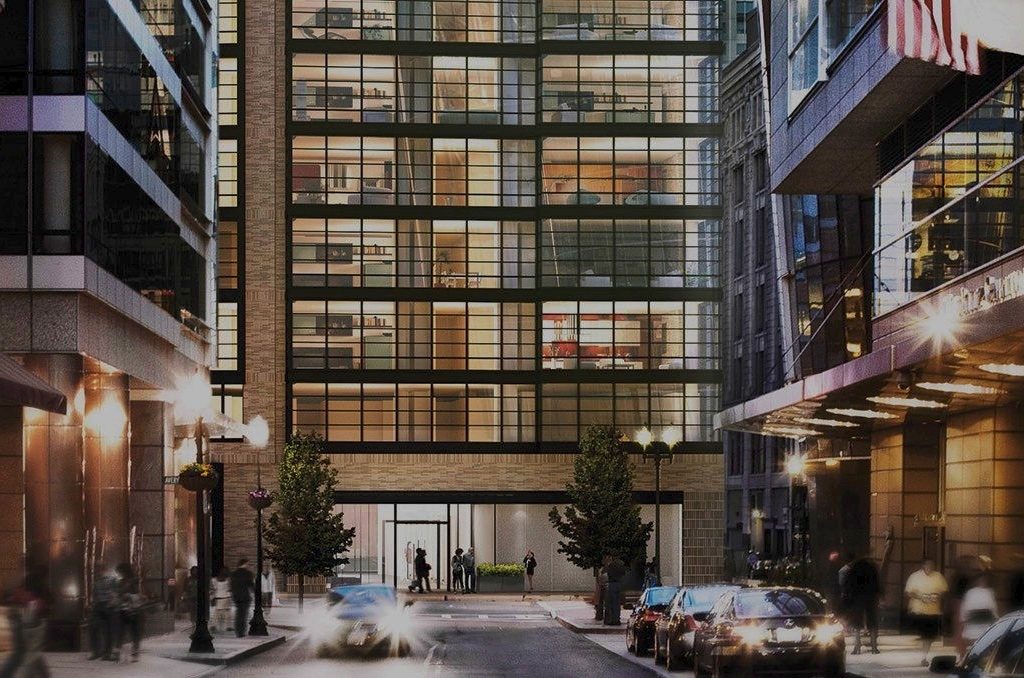 | Unit | Price | Beds/Baths | Sqft | Price/Sqft | Maint |
| --- | --- | --- | --- | --- | --- |
| PHC | $4,280,000 | 3 / 3 | 2116 | $2,023/ft | $3,027 |
| 1502 | $2,250,000 | 3 / 2 | 1710 | $1,316/ft | $2,020 |
| 1002 | $2,140,000 | 3 / 2 | 1710 | $1,251/ft | $1,918 |
| 1203 | $2,050,000 | 3 / 3 | 1625 | $1,262/ft | $1,974 |
| 903 | $1,995,000 | 3 / 3 | 1625 | $1,228/ft | $1,907 |
| 1501 | $1,820,000 | 3 / 2 | 1478 | $1,231/ft | $1,850 |
| 5A | $1,750,000 | 2 / 2 | 1378 | $1,270/ft | $1,528 |
| 6C | $1,625,000 | 2 / 2 | 1420 | $1,144/ft | $1,385 |
| 12E | $1,595,000 | 2 / 2 | 1301 | $1,226/ft | $1,319 |
| 910 | $1,495,000 | 2 / 2 | 1308 | $1,143/ft | $1,483 |
| 1507 | $1,450,000 | 2 / 2 | 1162 | $1,248/ft | $1,252 |
| 209 | $1,199,000 | 2 / 2 | 1170 | $1,025/ft | $977 |
| 5E | $979,000 | 1 / 1 | 813 | $1,204/ft | $735 |
| 1414 | $975,000 | 1 / 1 | 799 | $1,220/ft | $752 |
| 5D | $975,000 | 1 / 1 | 809 | $1,205/ft | $746 |
| 404 | $929,000 | 1 / 1 | 777 | $1,196/ft | $718 |