Boston Real Estate 3rd most expensive in the US per square foot: Study
Per square foot, real estate in Boston is the 3rd most expensive in the United States, with the average property in the borough eclipsing all other areas. Based on that metric, avergate price per square foot is $3857, according to a report published Thursday by real estate and data analytics firm NeighborhoodX.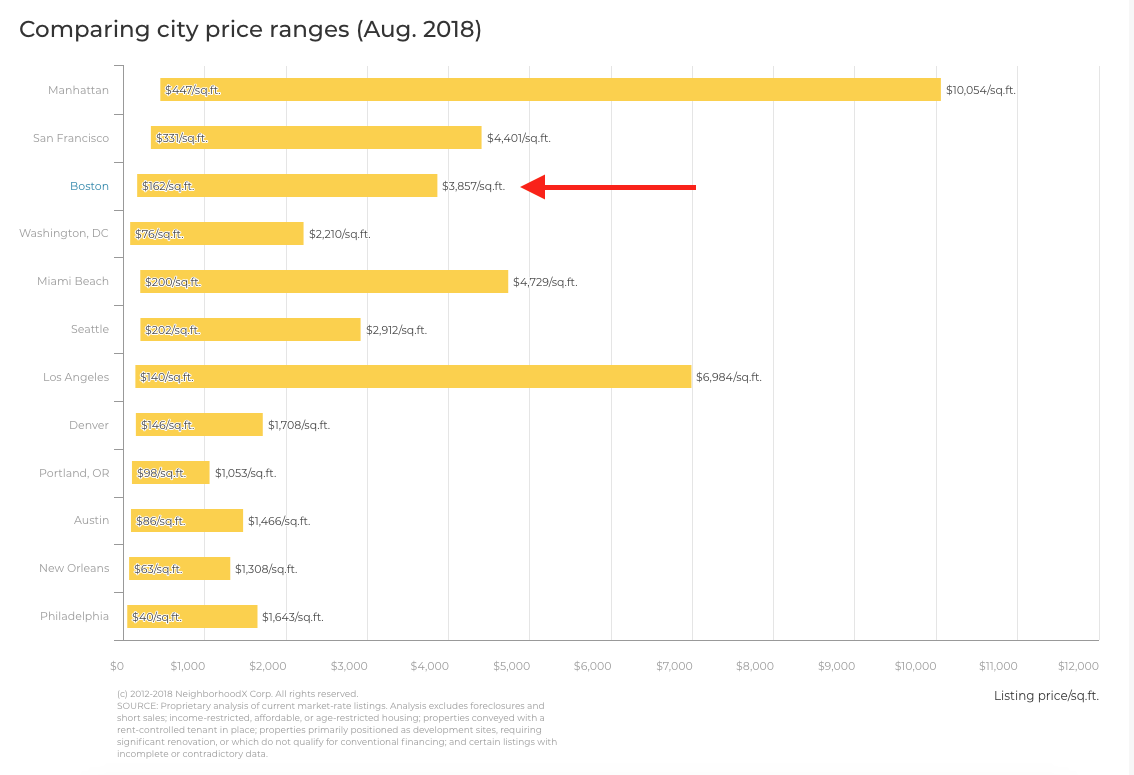 Also to top of the list is NYC with the highest average property in Manhattan is more expensive per square foot than the trophy properties in many cities.
The most expensive properties in several major cities:
Manhattan ($10,054/sq.ft.)
San Francisco ($4,401 sq.ft.)
Boston ($3,857 sq.ft.)
While other cities: 
Portland ($1,053),
New Orleans ($1,308),
Austin ($1,466),
Philadelphia ($1,643), and
Denver ($1,708)
Full study and original story can be found at http://www.neighborhoodx.com/landlording_data?city=Comparing%20city%20price%20ranges_consolidated_August2018