Boston & Ft. Lauderdale are the only cities whose median asking rents reached a new highs in July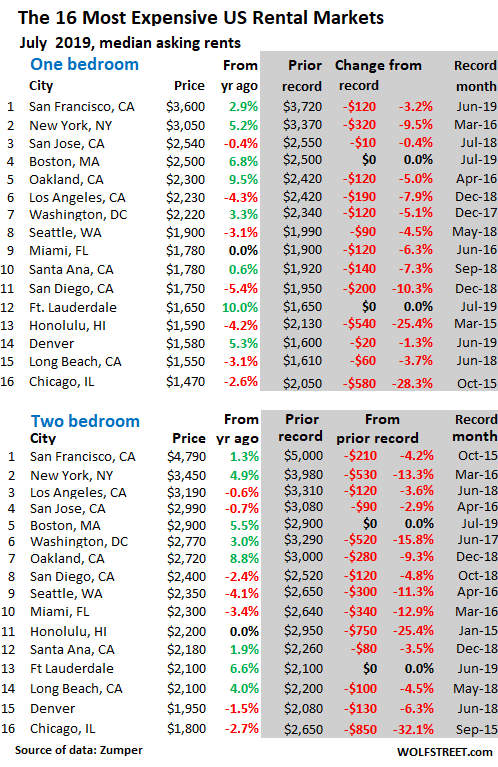 "Asking rent" is the amount advertised in the listing. This is a measure of the current market for people looking to rent. It is not a measure of rents that long-time tenants actually pay. "Median" means: half of the advertised rents are higher, and half are lower.
The data is based on over 1 million active listings in the 100 largest markets that Zumper combs through, including third-party listings from Multiple Listings Service (MLS), of apartments-for-rent in apartment buildings, including new construction. But it excludes single-family houses and condos for rent. It also excludes rooms, efficiency apartments, and apartments with three or more bedrooms. Incentives, such as "one month free," are also excluded.